View All Specials >
Current Special
At The Reef Coco Beach, we want to make your next vacation the easiest, most affordable you've ever booked. Our exclusive "Hotel + Air" package takes 45% off on stays April 28, 2016 – January 31, 2018 and offers an added incentive: free kids meals between August 23 – October 31, 2016. Offer is available exclusively on our website.

Terms and Conditions: Offer can not be combined with past or future offers. Discount is not aplicable on room only bookings. Blackout dates may apply.

Book Now
View Archive >
Staff Picks
A Mexican Halloween!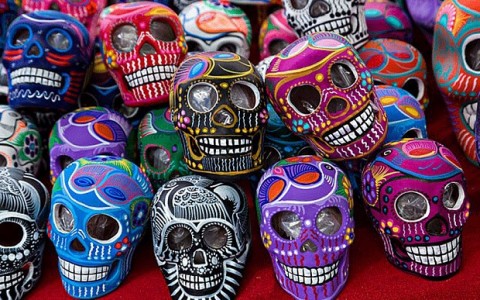 Count yourself lucky—Halloween in Playa del Carmen is right around the corner! Here in Mexico, the pagan holiday is combined with the Day of the Dead and Hanal Pixan, two traditionally Mayan celebrations. From October 30th to November 2nd, the streets of Playa del Carmen come alive with costumes, skeletons, sweets, and happy people.
Throughout the month, you'll see Playa del Carmen begin to prepare, from putting up displays in local grocery stores to altars for the dead along the streets. On the night of Halloween, families bring their children to Fifth Avenue for a version of trick-or-treating, so bring some candy for them! If you're not into the family-friendly scene, Fifth Avenue is a great place to party, and the bars here won't close down until dawn on this night of fright and fun.
However you choose to celebrate Halloween, Playa del Carmen is the perfect place to do it.