About the Reef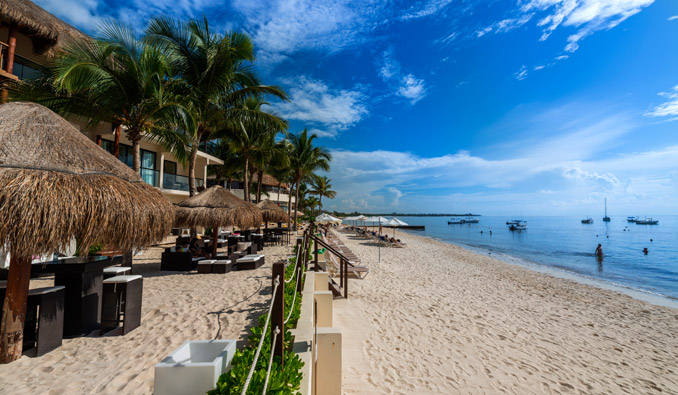 Playa del Carmen
Located in the heart of the Riviera Maya just 40 minutes south of Cancun, Playa del Carmen is a charming coastal town known for its white sand beaches, crystal-clear turquoise waters and relaxed, low-key vibe.
Airport transfers (Contact guestservice1@thereefresorts.com to receive the different transportation options.)
Address:
Costera Norte S.N. Lte. 1 Mza. 7
Región 6 Playa del Carmen,
Quintana Roo México. C.P. 77728
Airport Directions:
From Cancun International Airport, take Highway 307 toward Playa del Carmen and Tulum, Chetumal. Follow for approximately 37 miles. On arrival in Playa del Carmen, follow signs to 34 Avenue.
Points of Interest:
Xcaret (4 miles)
Coba (4 miles)
Xel-ha (34 miles)
Akumal (34 miles)
Isla Mujeres (39 miles)
Tulum (39 miles)
Cancun (42 miles)
Puerto Morelos (42 miles)
Chichen Itza (134 miles)